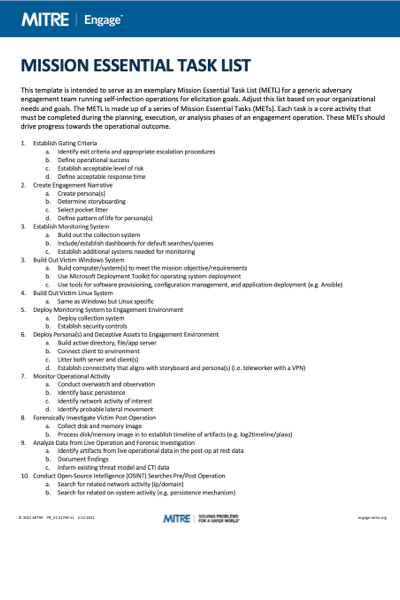 A template of the MITRE Engage Team's operational METL for elicitation operations.
When conducting an adversary engagement operation, developing your team is vital to achieving operational outcomes. A Mission Essential Task List (METL) is a structure to identify training requirements and qualifications, establish a team purpose, and drive progress to accomplish your goals. This document serves as an exemplary METL for a generic adversary engagement team. Use this document as a template to construct a METL that meets your team's needs.
Fill out this form to provide feedback on this resource!