Engage at AISA Cyber Conference 2022!
The Engage team led a variety of discussions and talks at the AISA Cyber Conference 2022. Click here for an overview of the topics on our Medium blog!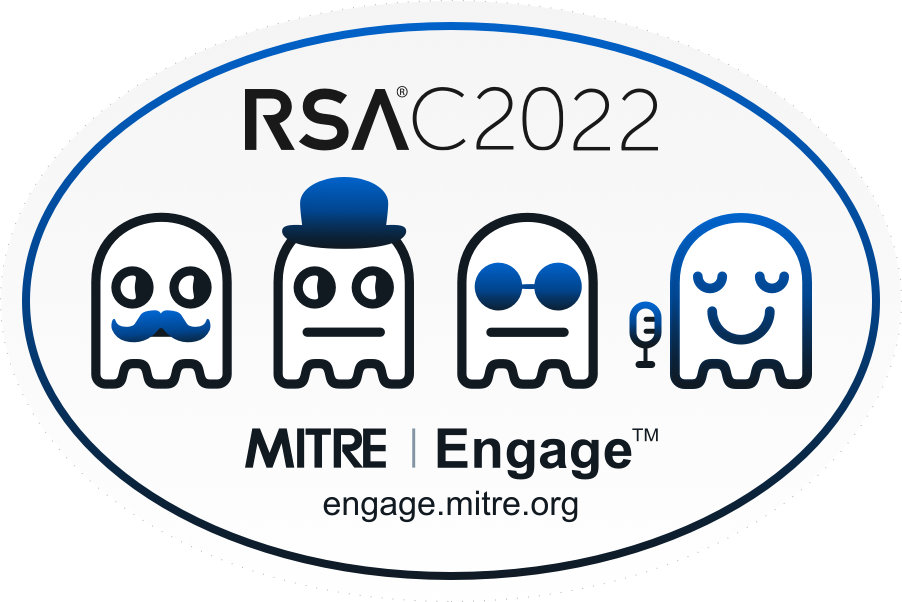 Engage at RSA 2022!
Check out our Medium blog for a recap of our wide variety of engagements at RSA 2022. Thanks to everyone who participated!

Engage made this past April Fools' Day #cyberdeceptionday!
Denial, Deception, and Drinks
All day long on 4/1/2022, MITRE Engage released five new episodes of our Denial, Deception, and Drinks video series on our YouTube channel. Come learn with us as we sit down with the best and brightest from across the industry to talk all things deception! If you missed it (or want to watch again!), check out the full playlist here.
#cyberdeceptionday lives on!
Interested in participating? We encourage everyone to continue sharing new ideas, discussions, and tools with the community. Don't forget to tag MITRE Engage on LinkedIn and use #cyberdeceptionday.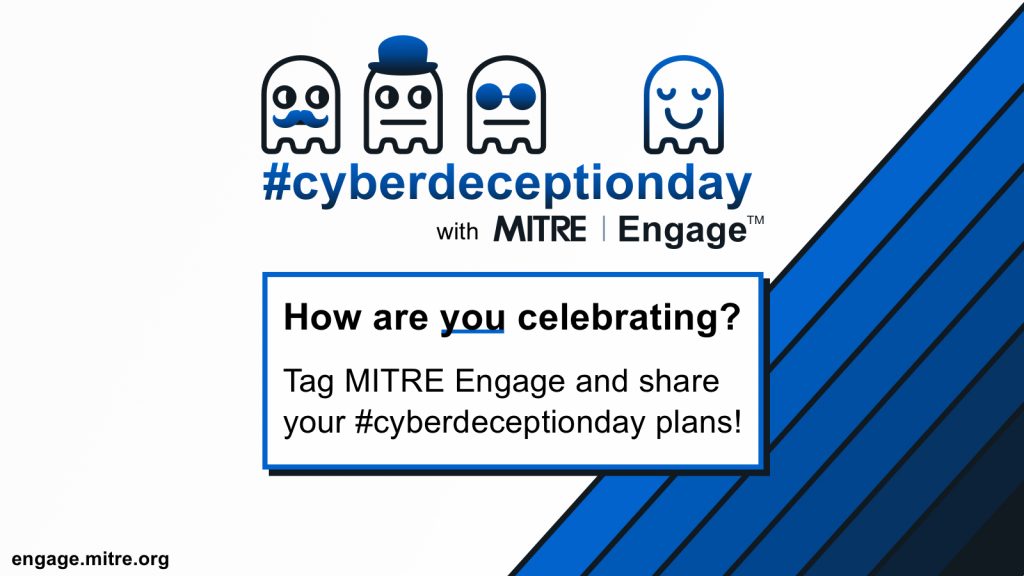 Copyright © 2022 The MITRE Corporation. All Rights Reserved.