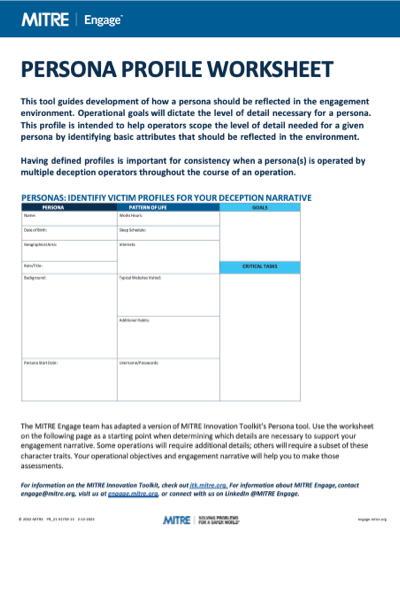 The MITRE Engage team has adapted a version of the MITRE Innovation Toolkit's
Persona tool
to help defenders develop personas for engagement operations.
This tool serves as a guide for how a deception persona should be reflected in the engagement environment. Depending on the operational goals and available resources, the level of detail necessary for a persona may vary. This profile helps defenders build a given persona by identifying the basic attributes that should be reflected in the environment. Use this worksheet as a starting point to define details that support your engagement narrative.
Fill out this form to provide feedback on this resource!